Side Curtain Stowage
Rick Hyde, Sydney Australia,
I have tried several ways and have found the best way is to make the pack up as follows

Front o/s. With flap tucked under. Outside facing down

Then place

Front n/s. With flap tucked under. Outside facing down

Followed by rear o/s. outside facing up

Followed by rear n/s again outside facing up

Ensure that all fixing lugs are inter locked

Then with a leather belt just threaded through the buckle lower the bundle and place in the storage area.

leave the belt in place for easy removal
.
It does work and there is no damage. The trick is using the belt
More from Rick:
As you can see the belt keeps the pack together. It is important to get all the fixing ends interlocked so they fit in the box section. re off side and near side--- for right-hand drive cars that is for the Brits and Ozies near side is on the left ie Yanks drivers side --gets confusing!! Another point which helps packing, is to have the fixings on the hood above the petrol tank fastened by press studs instead of nails/screws.
hope all this makes sense
Images from Rick: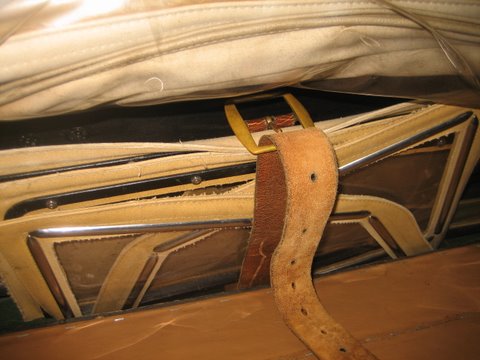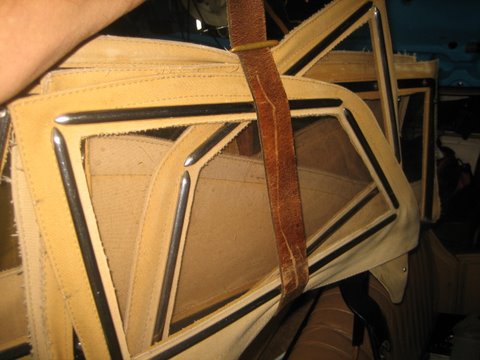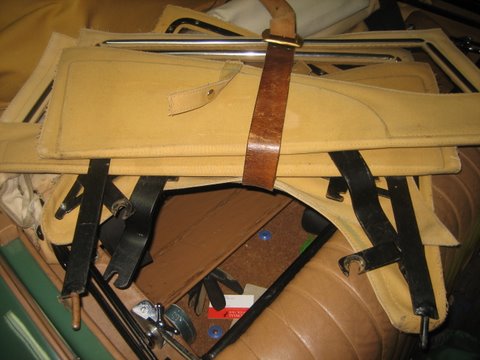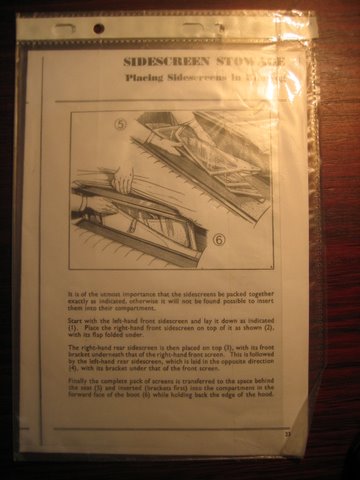 TD Side Curtain Stowage
others to come