[ Home ] [Tech Index ] [ Picture This ] [ Autojumble ] [ Car Lists ] [ Search ] [ The53 ] [ FYI ] [ Ttalk ]
Ttalk.info/TinkerServo.htm
Installation of Brake Servo into MGTD
by
David Tinker
David Tinker can be contacted via email by clicking email to David Tinker

I fitted a remote servo to my 51 TD over 10 years ago and have been very please with it. The servo is fitted on the L/H side of the car in the space above the rear axle. The manifold is tapped at the centre and piped with 1/2" copper pipe along the chassis but with vacuum hose at each end for flexibility.
Manufacturer Details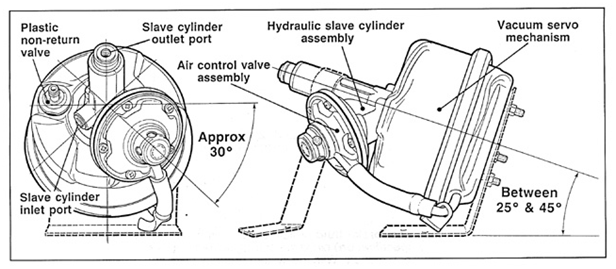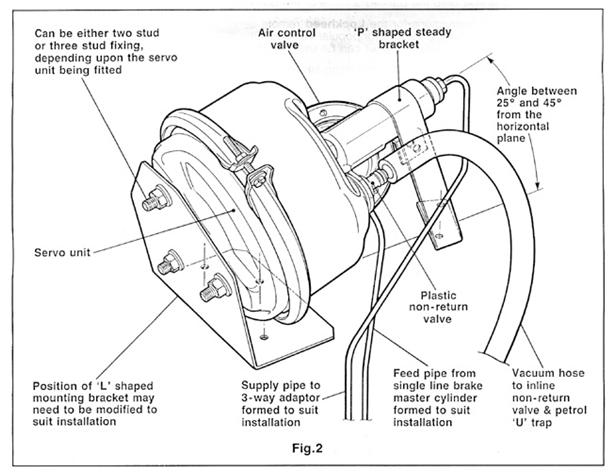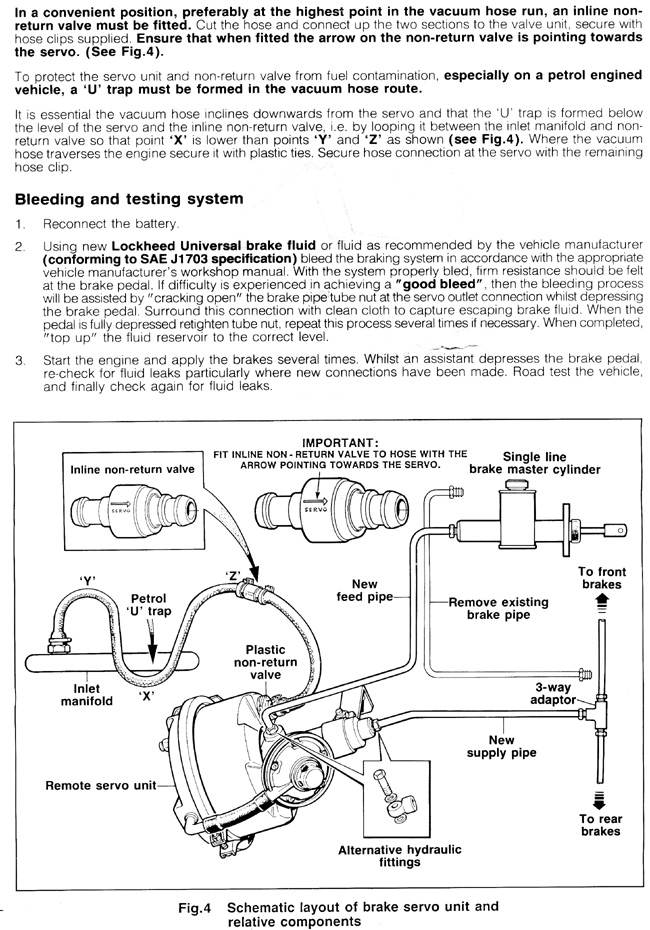 Images by David Tinker
Adapter from copper to vacuum hose: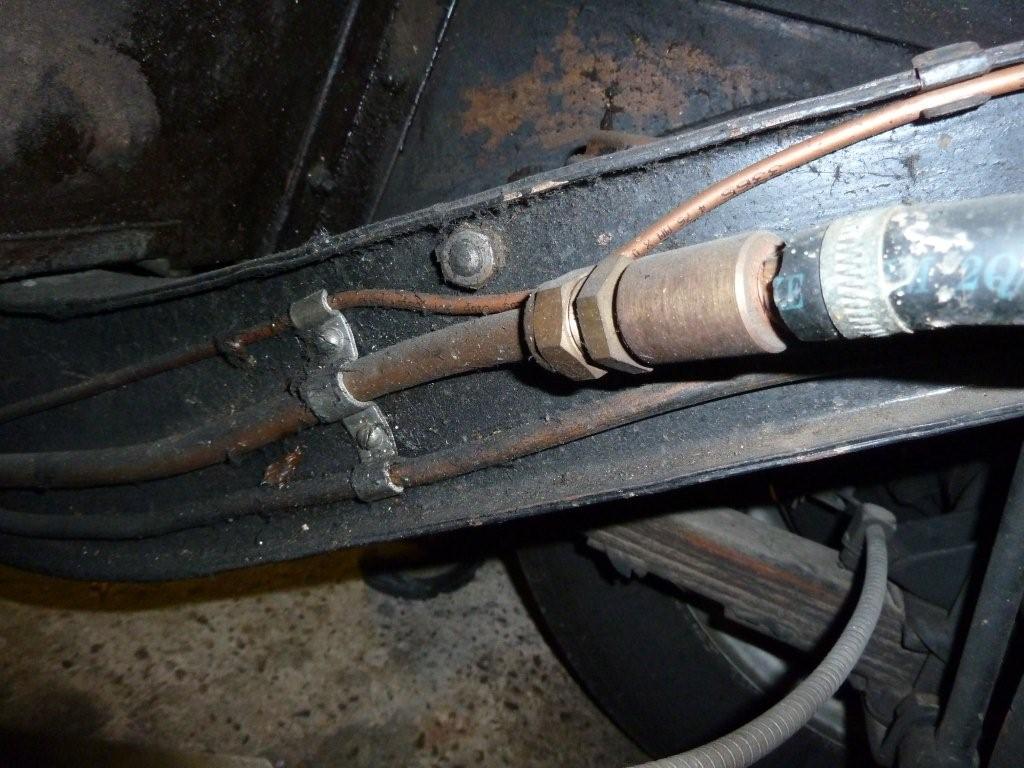 Adapter from vacuum hose to copper at front: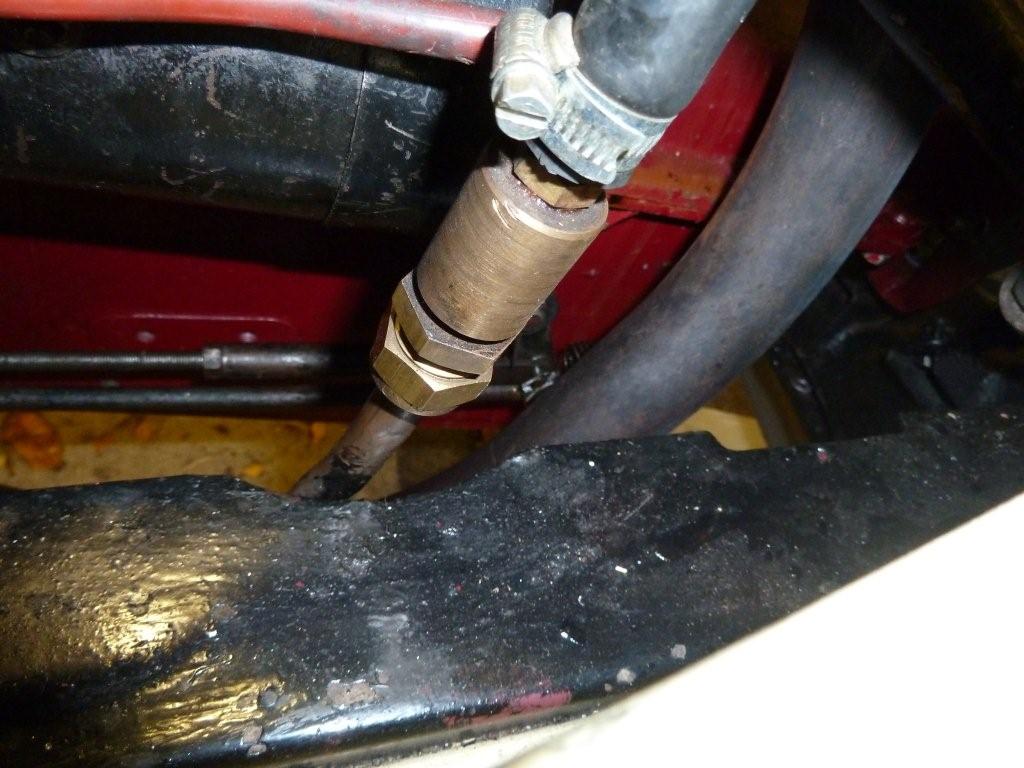 Servo mounting brackets: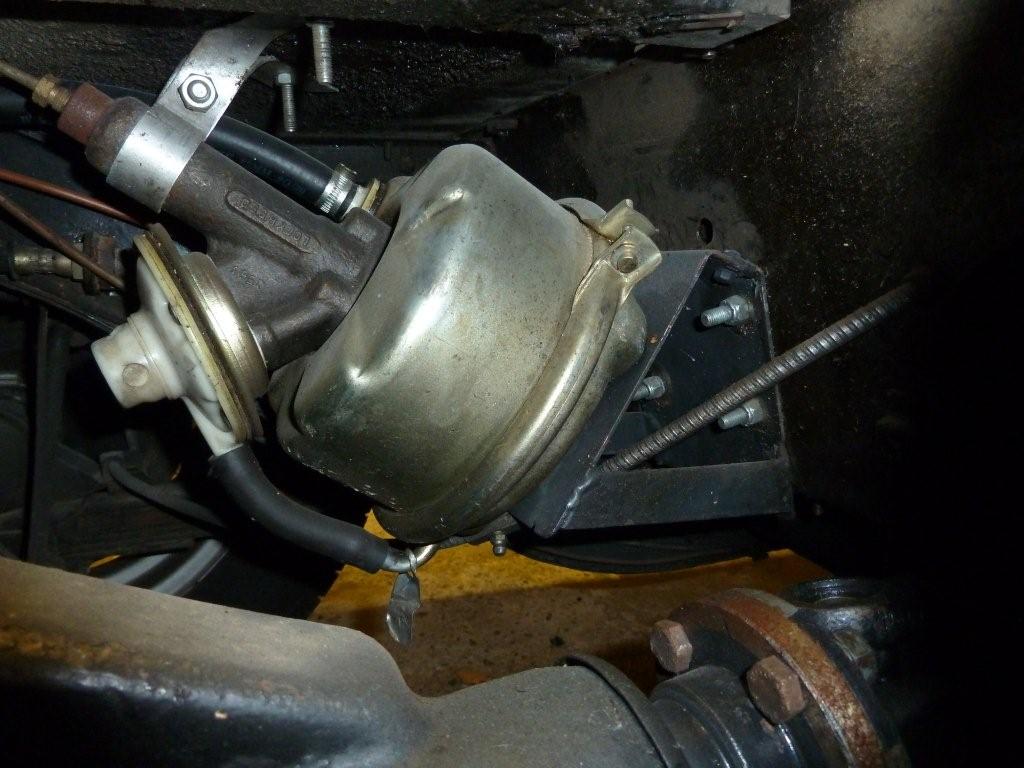 Servo mounting brackets, again:
Tapping at center of manifold: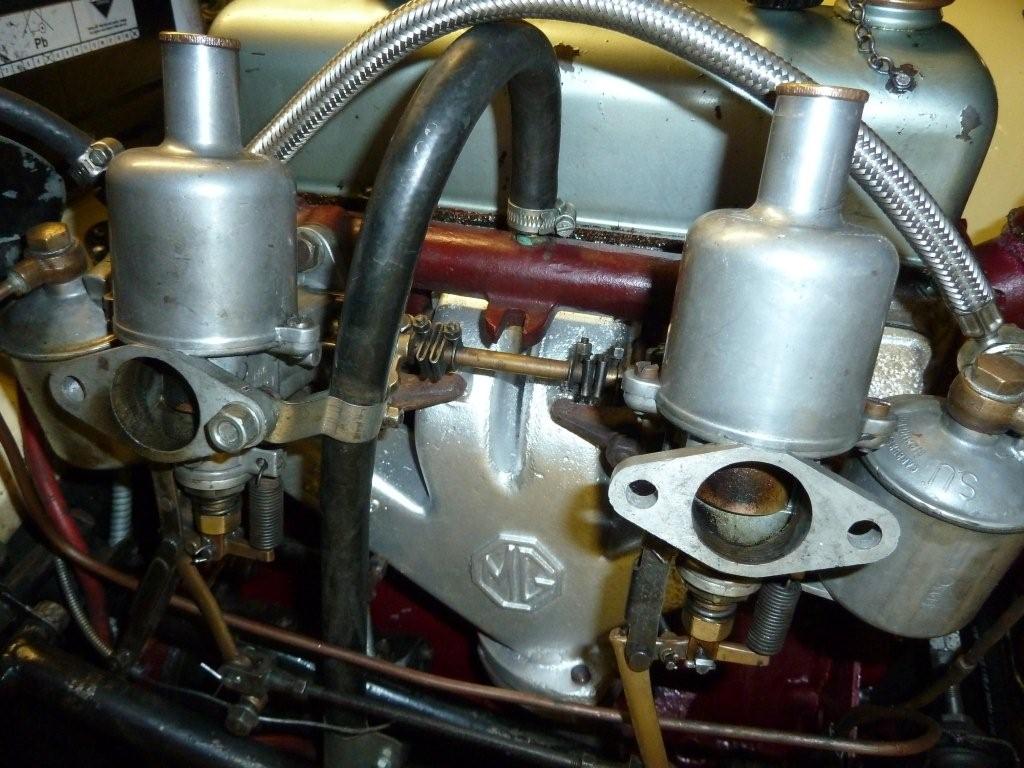 Vacuum non-return valve and Ms pipe extension: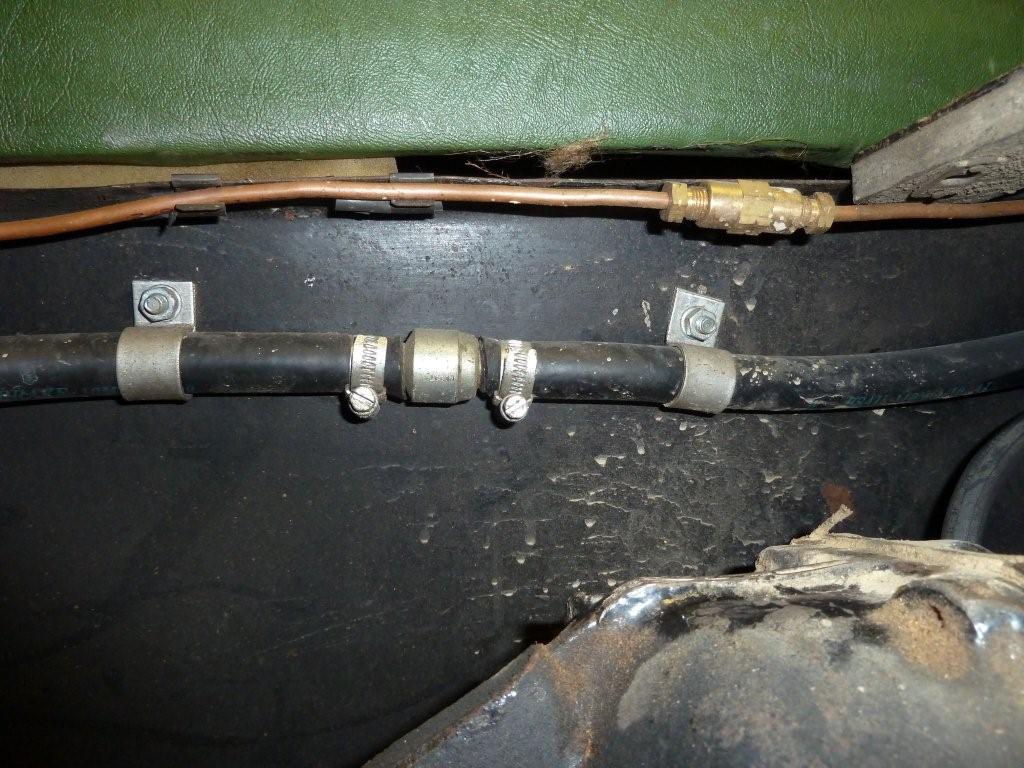 [ Home ] [Tech Index] [ Picture This ] [ Autojumble ] [ Car Lists ] [Search ] [ The53 ] [ FYI ] [ Ttalk ]
Copyright © 2020 Bud Krueger All Rights Reserved.