Ttalk Tech
insert content here
Fuel Tank Innards
On March 30, 2008, Bill Cassidy of New South Wales sent the following:
W.G. CASSIDY, New South Wales, Australia
Gentlemen,
After many attempts to fix a leak/s in my fuel tank I finally decided to get serious with it. Looking at rough soldering job previous owner did and not knowing what was damaged under the support bracket on the bottom of the tank I decided to cut the bottom out and replace the panel.
After the first cut (have to go wider) I took some pictures of the inner parts of the tank. If anyone interested I can send to you. I had used the after market liquid similar to motor bike tank sealers and you can see what difficulty there is in getting around the tank.
He later added:
Eleven shots of the inside of tank; obviously upside down.
One can see how much trouble the after market treatments have to go to to get past the baffles (the white rubber looking fluid) . I feel they are a waste of time unless a large amount is used to flood the tank through the baffle holes. This much would be expensive and other alternatives would be more cost effective and with a better result. Hope this is of interest.
Here are the images that Bill is referring to.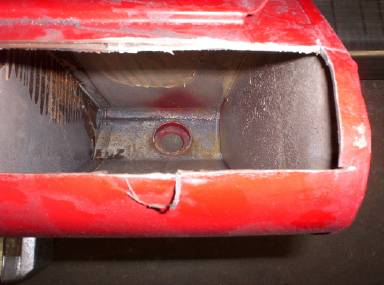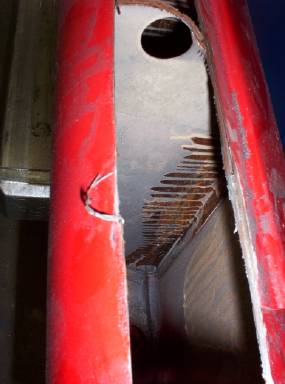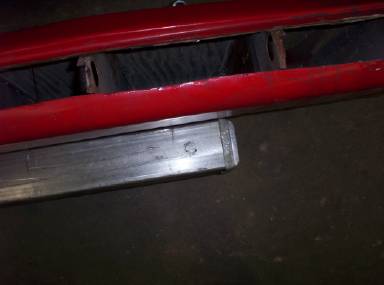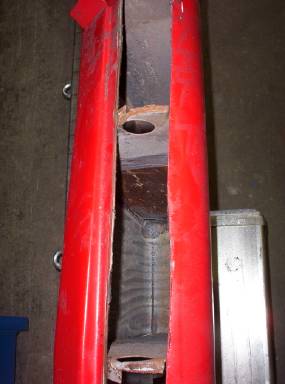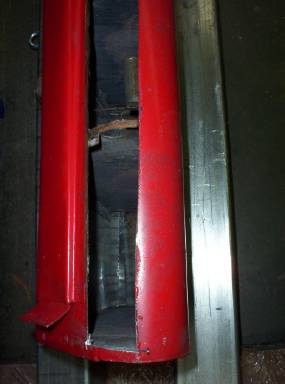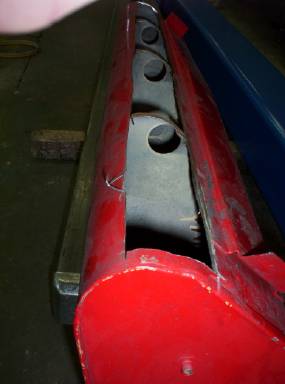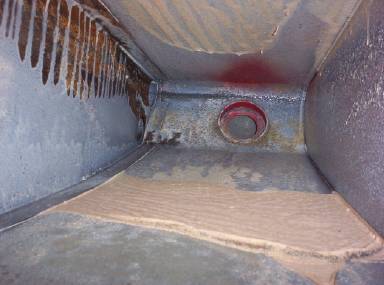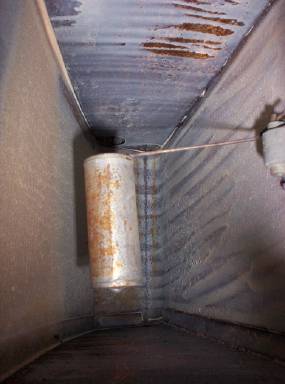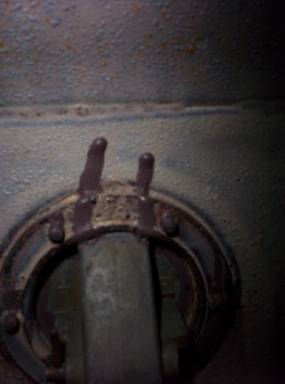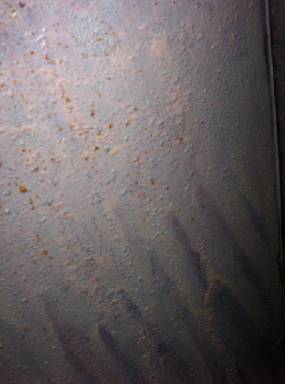 To contact Bill, click here.