TD Car No.* Location
*Also called VIN=Vehicle Identification Number
Lazarus, my 1952 TD, is Car No. TD10855. Here in 'the States' this number is referred to as the VIN. The number is stamped into the vehicle ID plate as shown here: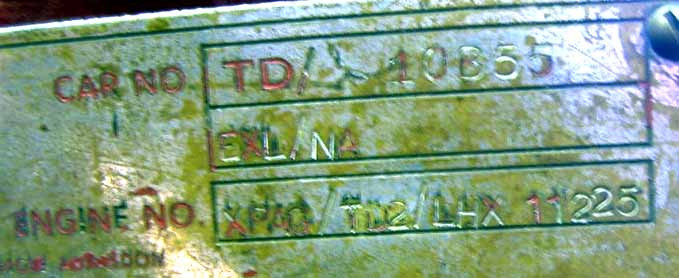 The Car No. is stamped into the left front frame extension in characters about 3/8" high. If you're lucky, they're stamped just below the edge of the fender sheel metal. They may be covered with layers of paint/rust/crud, etc. Here is an image of Lazarus' stamping: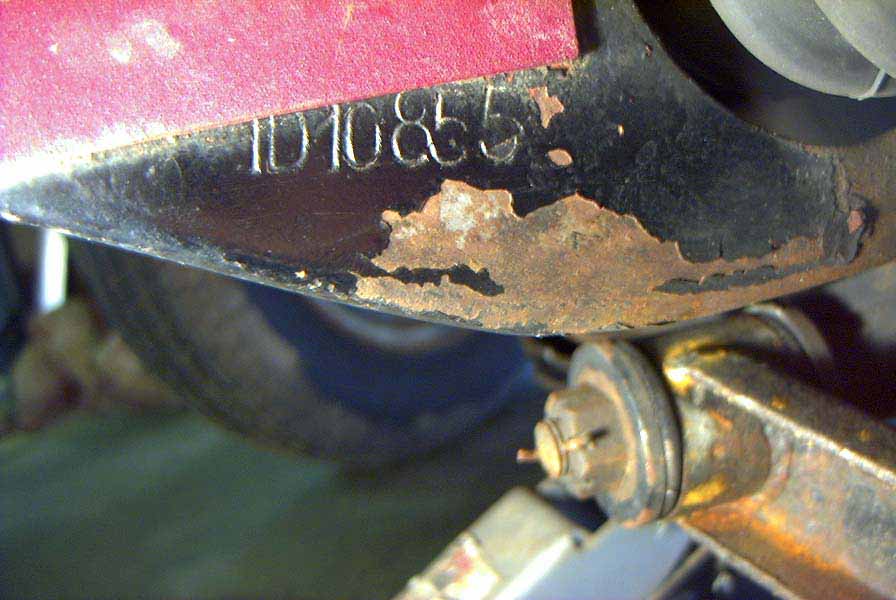 Hope yours is as easy to read. It's obviously time for some fresh paint. Sorry about that.



---