RHD Pedal Shaft Modification
This page is an adjunct to PedalShaftDelk and shows the modifications for lubrication of a right hand drive pedal shaft. The images shown are through the courtesy of Rod Jones.
Here is the drawing I made of my RHD set up and what needs to be done to get lube to the bushings.
It is not to scale but is fairly close. You can certainly use it if it will help someone else.
I also attached a photo of the pedals in the box but it is very hard to get close - with the body on.
It does show the difference of widths on RHD clutch pedal and that both bushing are the same size. There is also just one spacer between the pedals.


Here is the RHD shaft image showing the modifications: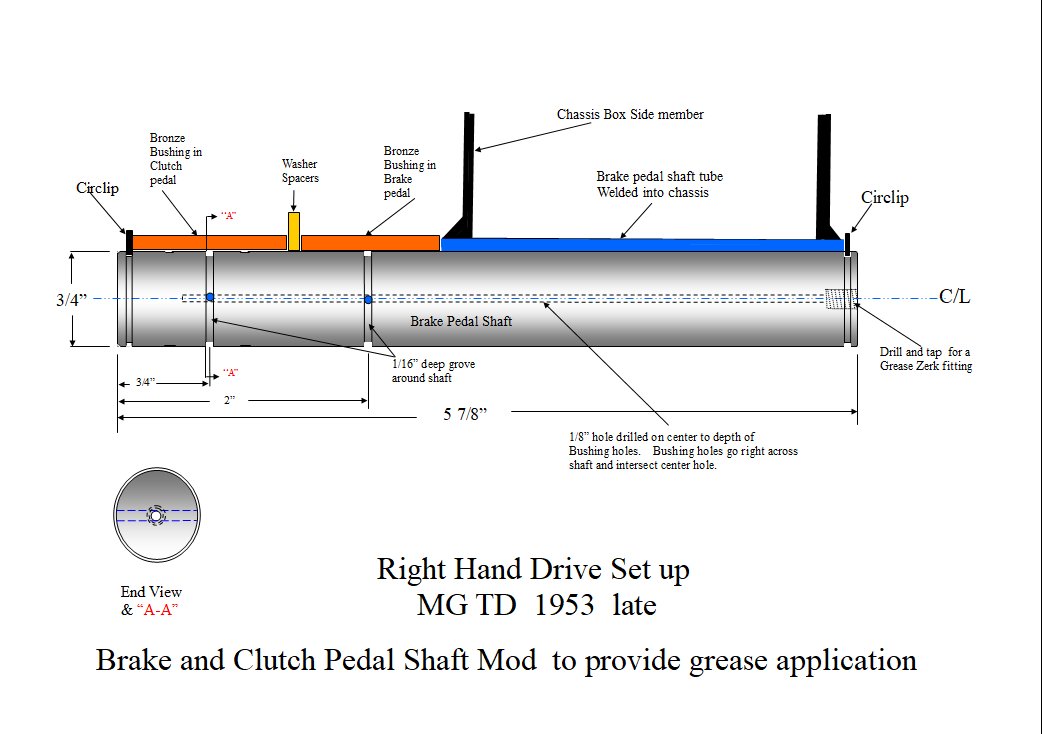 RHD pedals: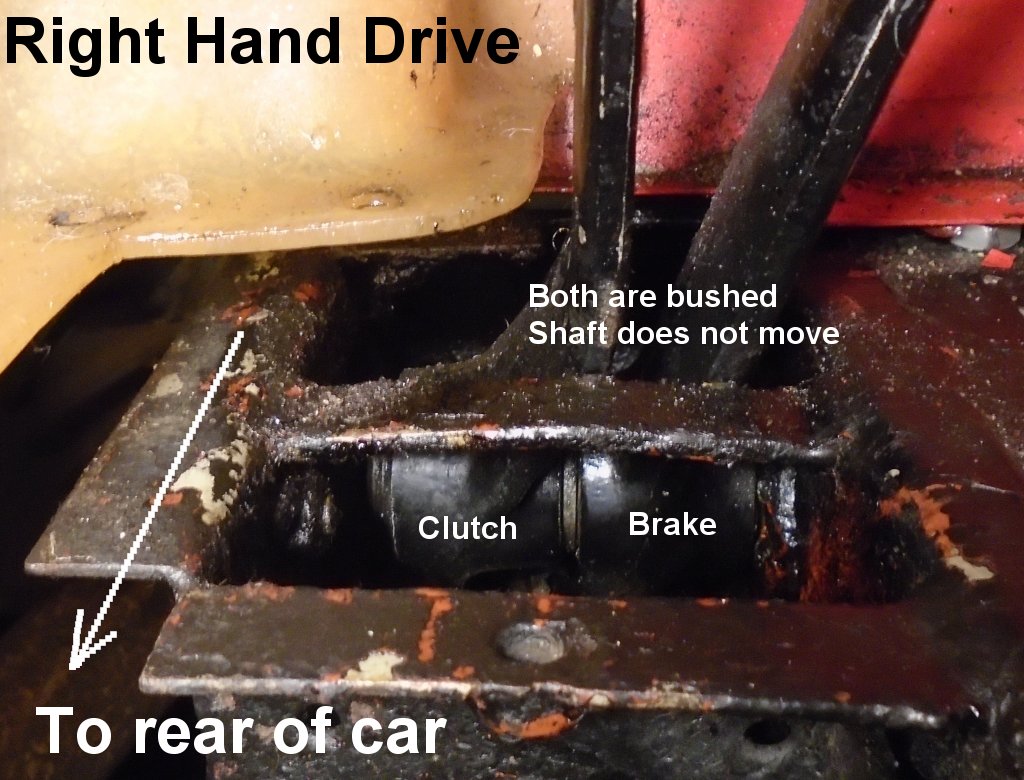 New shaft and bushing: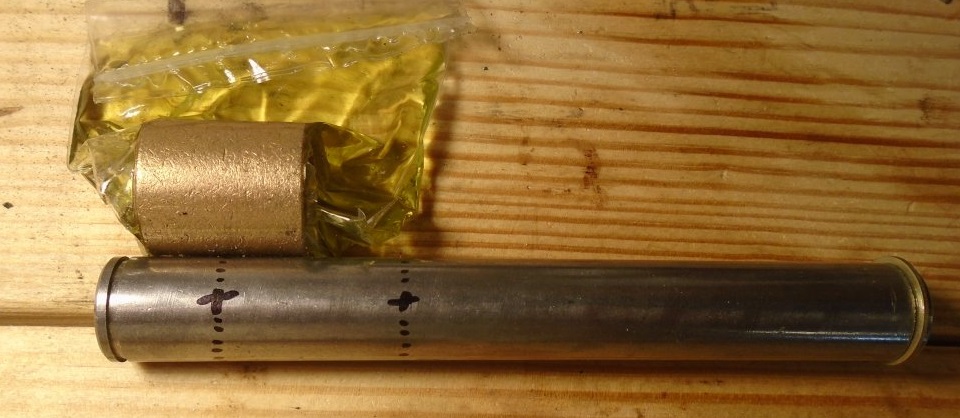 New shaft: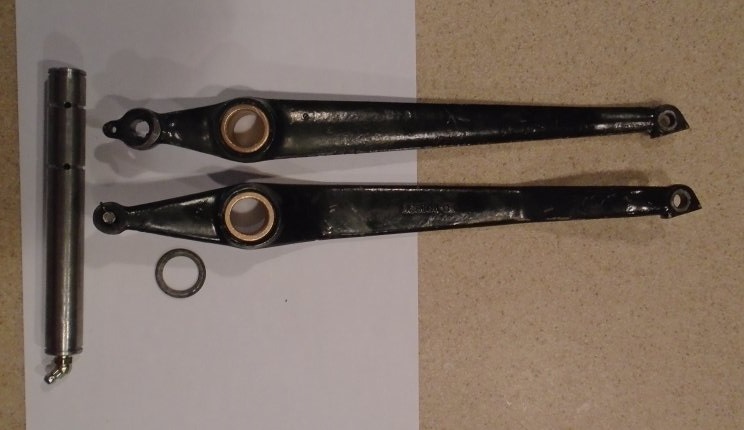 Another View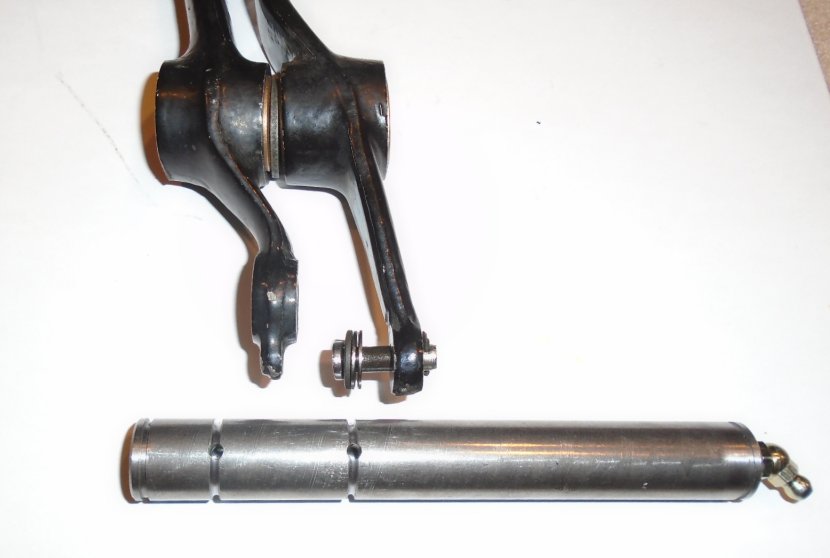 See PedalShaftDelk for more information.